When you've invested in the necessary equipment crucial to the smooth running and productivity of your business, it is imperative that these valuable resources are maintained and cared for to ensure peak performance, reduce the chance of unnecessary breakdowns, and meet increasingly stringent criteria from insurance companies.
A garage equipment care plan with ISN Garage Assist will minimise the risk of disruption to your business, keeping your workshop running efficiently.
Our care plans can be bought at the time of initial purchase, on installation of a new machine, or within the first six months of purchase. From that point you can leave the rest up to us – your dedicated service co-ordinator will become your "go to" person; they'll proactively manage your account and when scheduling your machine servicing, they'll liaise with you to ensure we minimise disruption to your operation – think of it as planned preventative maintenance for your business so that you never miss a service again!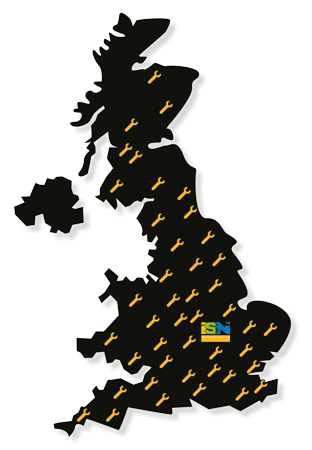 And if that isn't enough, with all 3 and 5 year plans, we will extend the warranty on your machine from 2 years to the duration of the plan – that's parts and labour, giving you total peace of mind.
An equipment care plan is only as good as the engineers that support it – ISN Garage Assist engineers are the best in the business and they're located strategically right across the UK to maximise their time on-site and minimise disruption to your business.
They're highly-trained, with the knowledge, skills and tools to install, maintain and repair all types of workshop equipment. They can calibrate most leading hand tool brands, ensuring your workshop adheres to DVSA standards.