The DVSA has stated it expects twice as many MOT tests to take place in September, October and November. From calibrations to your MOT Testing Bay Layout, now is the time to ensure you're ready for a busy end to 2020. 
The end of the MOT exemptions has bought with it speculation around just how big the MOT boom will be in what we have left of the year.
Research from the DVSA suggests that from September, up to double the number of MOT tests will need to take place, a demand many garages are not ready for.
While this may seem like a lot of strain on business owners and the equipment used to deal with these services, there are some steps you can take now to ready yourself.
Review your MOT Testing Bay Layout & optimise!
Questions you should be asking yourself: 
Is your MOT Bay designed to cope with multiple tests on a single day?
What is your absolute capacity?
Is the MOT equipment layout efficient?
How many testers are in your garage?
How you got a clear testing workflow?
One of the top points you can address immediately here is the layout of your MOT Testing Bay. With viewing areas still closed, the focus should be on completing accurate tests efficiently.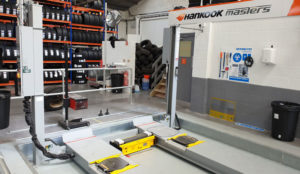 Changing your MOT Testing Bay Layout could mean less movement & easier access to information. Are the screens positioned clearly to give you read outs? Is equipment close enough to the bay?
Many motorists are already booking following government advice. What's more:
40% of MOT customers prefer to choose a garage they have used before
83% of your MOT customers will prefer to get any necessary repairs fixed by your garage
Can you afford to miss out on this level of MOT & servicing business? Check your MOT Testing Bay Layout today & be ready! 
Our unrivalled MOT Bay Management is the No.1 service for many premium brands across the UK. Talk to Garage Assist today about optimising your garage. Contact our team today on 0116 286 3222.